Blackwall Reach
Blackwall Reach is an ambitious £300 million transformation of one of London's most exciting areas located adjacent to Blackwall DLR Station. The development will provide 1575 mixed tenure new homes: including 896 private sale apartments, 118 Shared Ownership and 561 rented apartments. The development boasts sustainable modern living, schools, mosques, outdoor space, commercial, retail and leisure facilities for a brand-new community.
Phase 1b is a partnership between the London Borough of Tower Hamlets and Swan Housing Association. Station Square (Phase 1b) delivered 242 new homes built in three blocks – two at 10 storeys and one of 24 storeys, together with commercial space at ground floor level. The development created a link between the Station and the wider Blackwall Reach masterplan to the North. This phase also includes significant public realm improvements with the creation of a new square around Blackwall DLR station.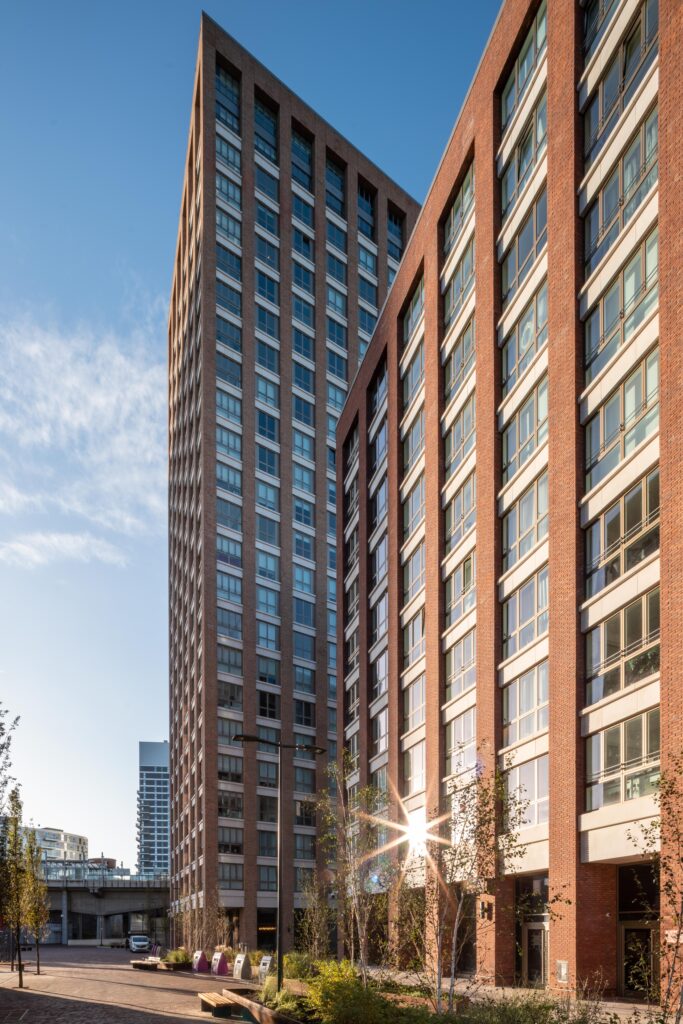 Project Challenges
The Contractor had a scaffold ring at the top of the 24-storey tower and needed to strike that quickly to enable the rest of the works and to minimise cost. We were able to start on the 10th storey façade and work our way up the building, returning to finish the lower floors afterwards.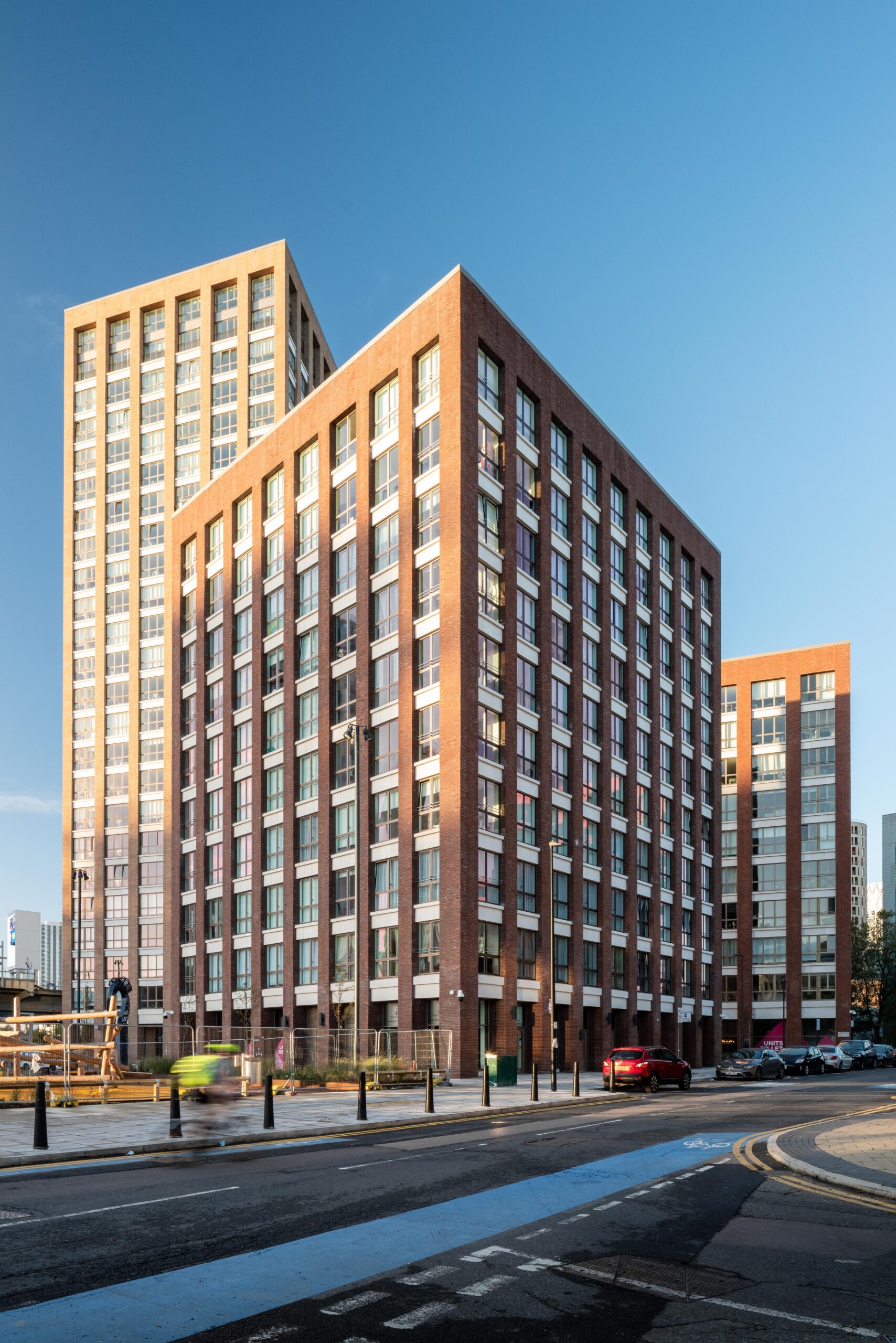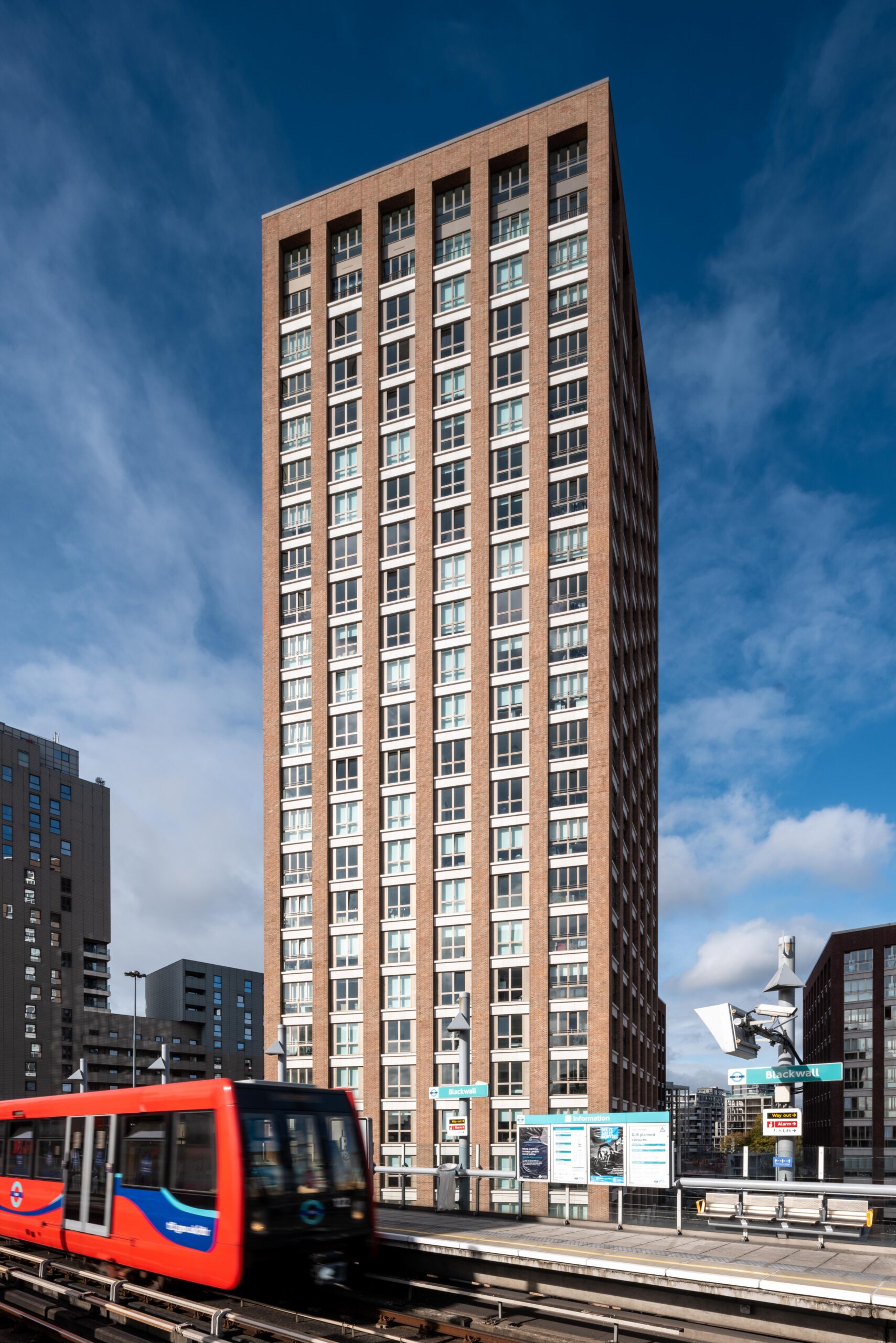 The Project
Situated in East London in Tower Hamlet, Blackwall Reach features three residential-led, mixed-use buildings of mid to high rise design. The project was designed by BPTW Architects and developed by Hill Group for client Swan Housing Association. Of the 1575 new homes, half of them are affordable housing, with a mix of family homes and apartments. The plan involved the demolition of the dated Robin Hood Gardens and the regeneration of 2000 acres of land creating a brand-new community.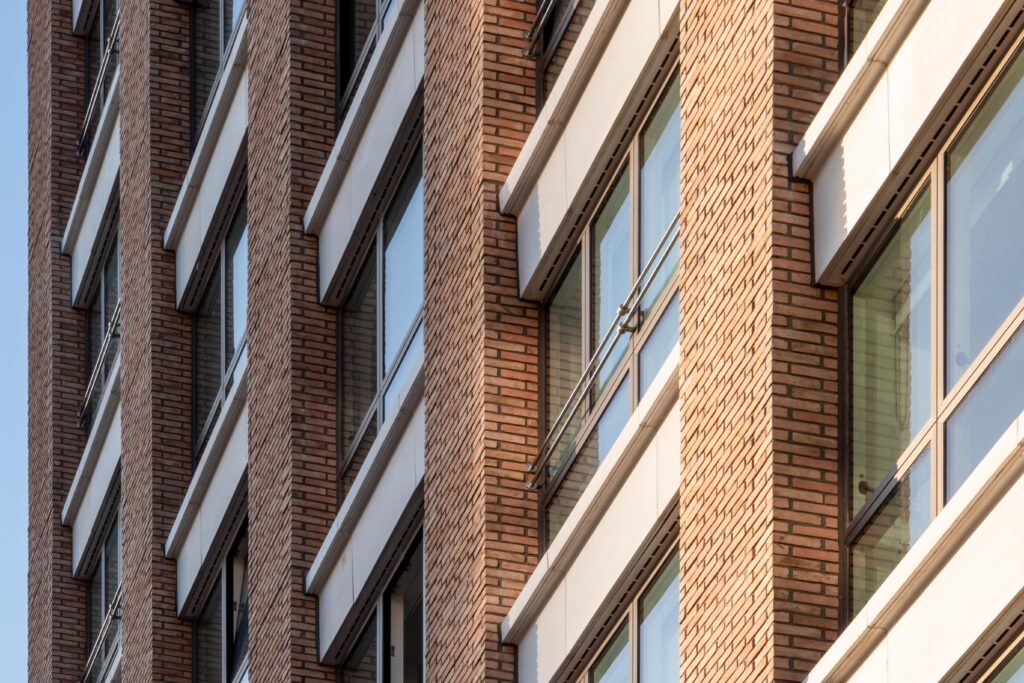 In the Press
'This £300m scheme we are delivering in partnership with LBTH and GLA will transform a key area of Poplar by 2024. Housing gain is an additional 1,248 homes in a borough with acute housing need. Critically, these homes are high quality, built to London Design Guide and over 50% will be affordable tenure (including large family homes) and 80% of these homes are for social rent. 98 homes have already been completed and the scheme won the Mayor's Award for Planning Gain 2015. The Mayor of London chose to launch his new Housing Strategy here last year, because it is such an exemplar scheme'. Read more in What House?