Thames Park School, Essex
Thames Park School was one of the country's first schools to be built through the Department for Education's Modern Methods of Construction. Using off site building techniques, the objective was to reduce construction times compared to traditional build and also reduce the carbon footprints of their schools.
This project has been shortlisted for 2023 Façade Awards UK in the category of 'best use of a brick slip cladding system'.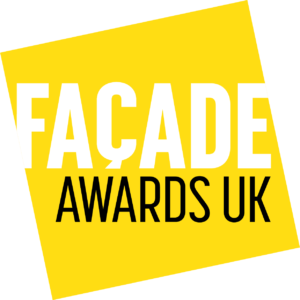 Main contractor Bowmer + Kirkland and Innovare won an award for this project at the 2022 Offsite Awards in the category of Best Use of Hybrid Technology.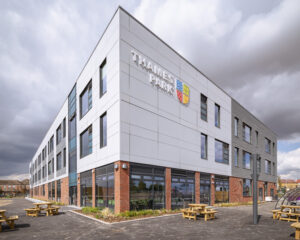 Pre-pointed panels delivered to site
The project includes over 700 sqm of Stofix brick slip cladding which was applied throughout the ground floor. Panels were built in a factory environment, delivered to site and installed efficiently. Stofix was specified as our panels are pre-pointed and allow transport to site without damage to the mortar joints. The project was delivered on time and on budget.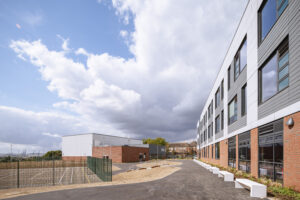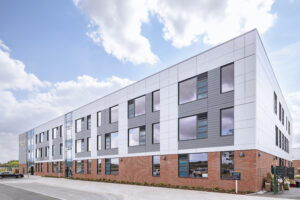 Bowmer + Kirkland has been a major contractor for the Department for Education since the launch of the Contractor Framework in 2013 and was named DfE Contractor of the Year for the High Value Band of Works on the school building programme. B+K commented, "The off-site method of construction reduces time spent on site, is better for the environment and further improves health and safety."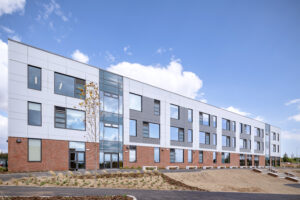 Thames Park School will be managed by the Osborne Co-operative Academy Trust and will have two buildings, – a three-storey teaching block and a separate sports block. These are complemented by two multi use game areas, an all-weather pitch, turfed sports pitches and a running track.