Woodbridge Road Academy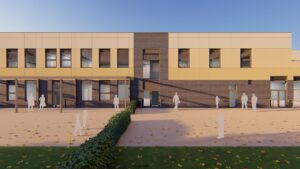 Stofix UK is working with main contractor Bowmer + Kirkland on a brand new development for the Department of Education, Woodbridge Road Academy based in Ipswich. 
The new school is specifically designed for students with communication and interaction needs, and is set to open in September 2023. Woodbridge Road Academy is part of the Paradigm Trust.
Naomi Shenton, the principal of Woodbridge Road Academy, said: "It's really exciting to see these groundworks in action as our plans start to become reality for our students". Working alongside B + K Tony Fawcett and his team is a huge privilege as we see our new school in Ipswich start to take shape."
Look out for further updates.