Urbanest Vauxhall
Award winning Urbanest Vauxhall is the tallest clay wall cladding building in the UK. Rising to 32 stories, the tower has 454 student bedrooms and the 31st storey has a 'common room in the clouds' where students can study and collaborate surrounded by incredible views of the city.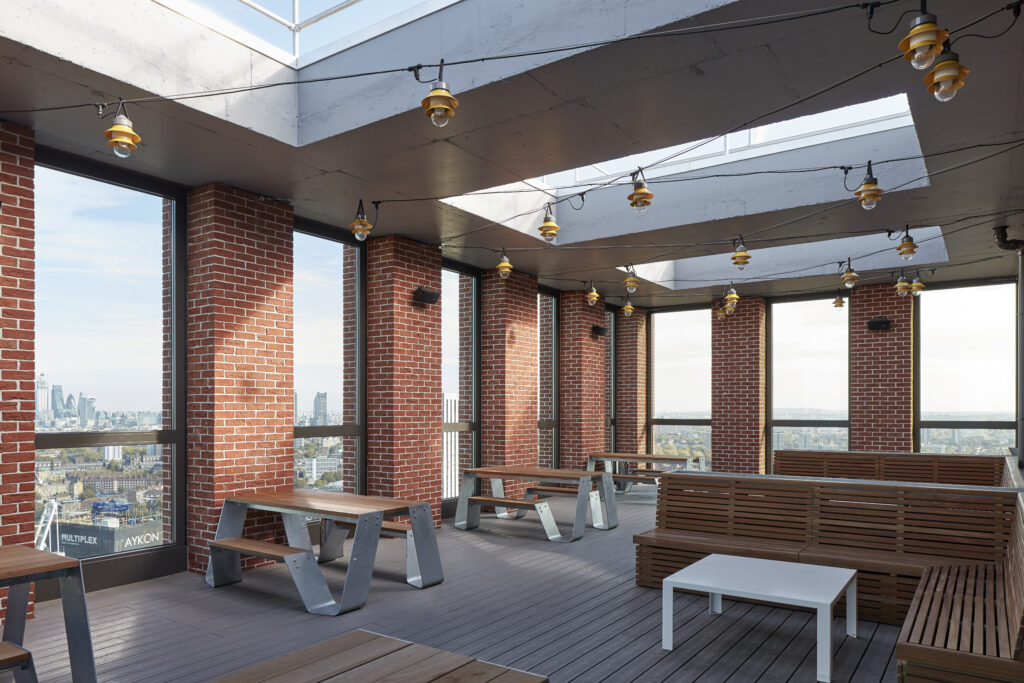 Challenges
Urbanest has the smallest footprint and is the tallest clay wall cladding building in the UK, presenting a substantial challenge. The South West London-based student accommodation is in close proximity to the railway line and Vauxhall train station, it is also surrounded by existing buildings. This posed a further challenge as no building materials or clay wall cladding could be stored on site or nearby.
Benefits of Stofix
All Stofix panels were pre-assembled in our factory complete with window assemblies and were delivered on site via a lorry. The crane, which was mounted on the roof of the building, hooked the panels from the back of the vehicle and straight onto the fabric of the building. The few joints left to point at floor level were completed by abseilers.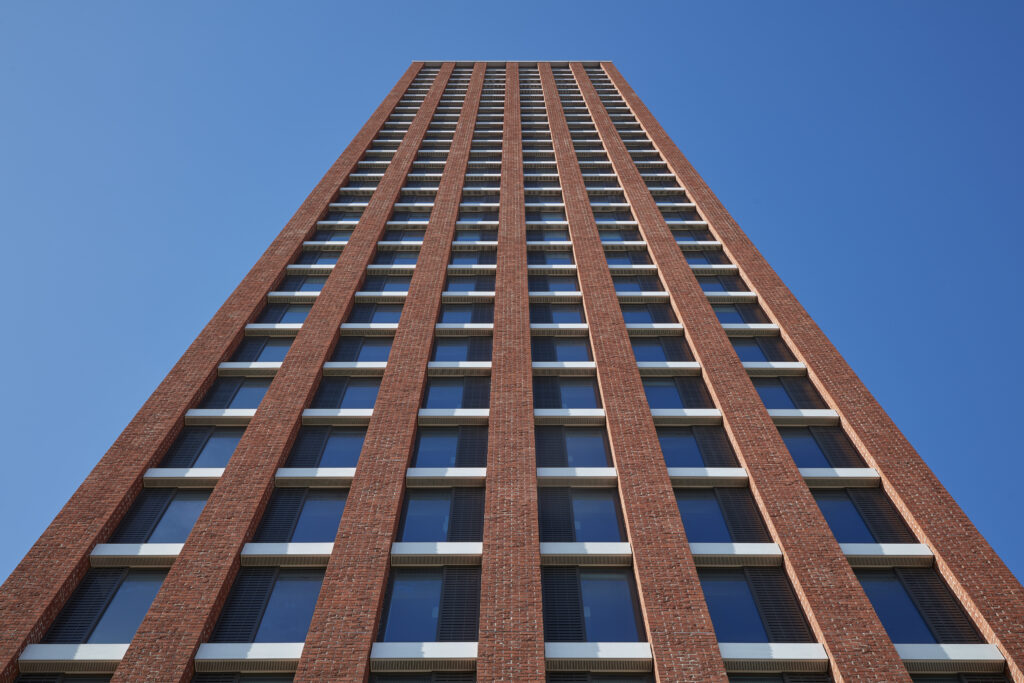 Cost Saving
When panels are assembled in a factory environment and installed on site by crane, the façade of the building is clad using a substantially quicker method compared to traditional forms of construction. Having no scaffold or Mast Climbers ensures costs are kept to a minimum and the smaller teams required to install means a savings on labour is achieved whilst potential delays are avoided.
The Development
Urbanest Vauxhall was crowned Developer of the Year at the 2018 Property Week Student Accommodation Conference and Awards. The judges in the Developer of the Year category were looking for exceptional student accommodation developers who were able to demonstrate that quality can be achieved within budgetary and time constraints, while not compromising on creating optimal living environments.
In the Press
Currently the tallest brick-clad building in the UK, its facades refer to the industrial context and railway viaduct arches. Curved panes of glass on the bullnose and the rigorous order of the masonry facade consciously evoke New York's prototypical Flatiron building of 1902. The vertical proportions are 'stretched' at the base and top while the mid floors express each storey. An annexe contains the entrance foyer, a cycle store and a study/lounge area while the building is crowned by a rooftop lounge and terrace with spectacular views across the borough. The project is the first brick-clad building over 90 metres tall in the UK and innovative methods of design and construction were developed to deliver the project on its constrained site. Read more in Architect Today.